Podcast: Play in new window | Download (0.0KB)
Subscribe: Android | Email | Google Podcasts | RSS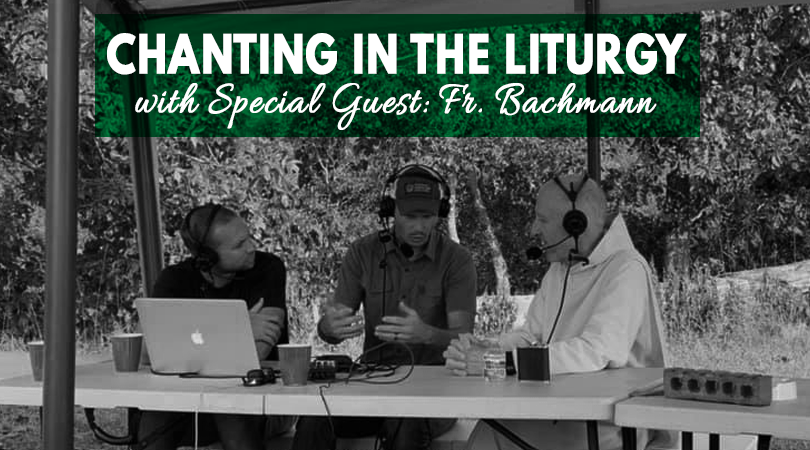 Clear Creek Monastery – Fr. Bachmann talks to use about chanting
About our drink:
Broken Arrow Brewing – Clear Creek Saison
Saith Saison, French meaning "Season". A style of farmhouse ale from the Northern regions of France and Belgium. Named in honor of the Saint Benedictine monks that first traveled to Indian Territory in 1875. They returned in 1999 to build their Clear Creek Abbey outside of Hulbert, OK. This is quite carbonated with fruity, floral, and earthy aromas with a hint of spice. Slightly sweet with a golden straw hue.
About our gear:
This book contains the propers and ordinary of the Mass for the whole year as well as the chants for the Divine Office according to the Roman Rite of 1962
About the Topic:
Why do we chant? What's the difference between chanting and singing? If we sing, do we pray twice? What if we sing badly, does it still count? We talk about this and more with Fr. Bachmann from Clear Creek Abbey.