Podcast: Play in new window | Download (0.0KB)
Subscribe: Android | Email | Google Podcasts | RSS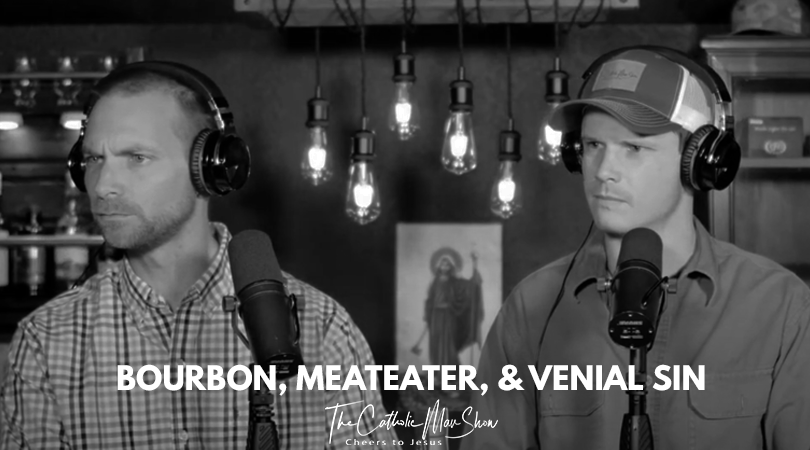 This week we take a look at what Fr. Reginald Garrigou-Lagrange, OP says about venial sin
About our drink:
To ensure that no other Bourbon in the world tastes like Belle Meade Bourbon, we created a proprietary blend using different high-rye content mash bills and complementary yeast strains. Each batch of our well-aged proprietary blend creates the signature flavor profile that makes Belle Meade Bourbon the award-winning Bourbon of choice for the discerning whiskey drinker.
The high-rye blend of Belle Meade was designed to make it a versatile Bourbon. It shines whether served neat, with a splash, or on the rocks but it's also outstanding in a well-made cocktail. The high rye content and 90.4 bottling proof helps Belle Meade Bourbon to stand up to mixers that often mask other Bourbons, thus making it the perfect Bourbon for your favorite classic or craft cocktail creation.
About our gear:
The Meateater Guide to Wilderness Skills and Survival
For anyone planning to spend time outside, The MeatEater Guide to Wilderness Skills and Survival is the perfect antidote to the sensationalism of the modern survival genre. Informed by the real-life experiences of renowned outdoorsman Steven Rinella, its pages are packed with tried-and-true tips, techniques, and gear recommendations.
Among other skills, readers will learn about old-school navigation and essential satellite tools, how to build a basic first-aid kit and apply tourniquets, and how to effectively purify water using everything from ancient methods to cutting-edge technologies. This essential guide delivers hard-won insights and know-how garnered from Rinella's own experiences and mistakes and from his trusted crew of expert hunters, anglers, emergency-room doctors, climbers, paddlers, and wilderness guides—with the goal of making any reader feel comfortable and competent while out in the wild.
About the Topic:
We talk about the effects of venial sin from the lessons of a spiritual master, Fr. Garrigou-Langrange. In his
book
, which is a collection of retreat talks, Fr. Garrigou-Lagrange gives us a blueprint for progress in the spiritual life. We discuss the damage venial sin actually has on a person, particularly the effects of intentional venial sin.